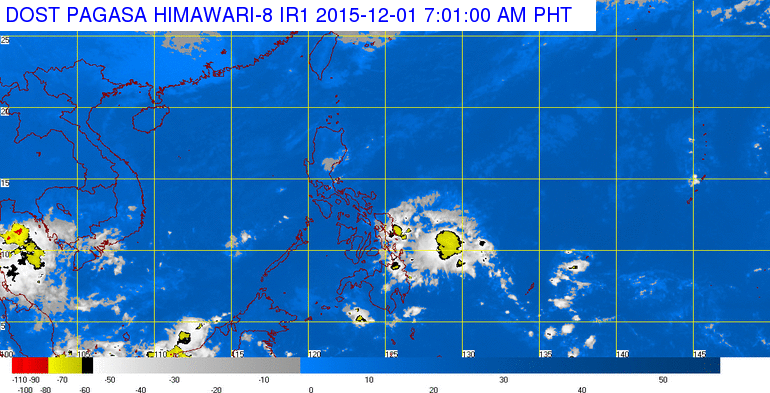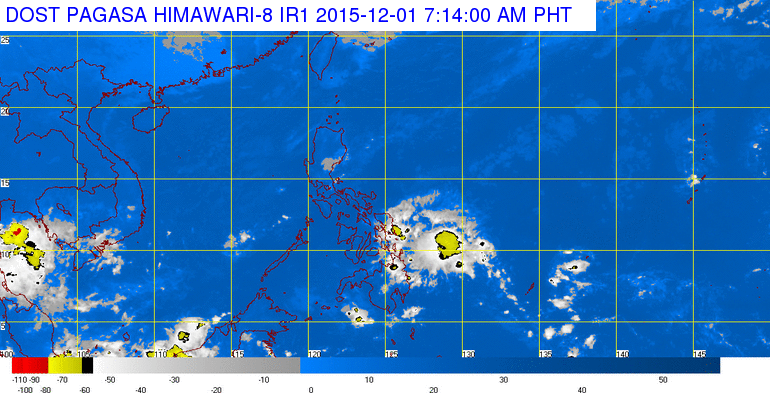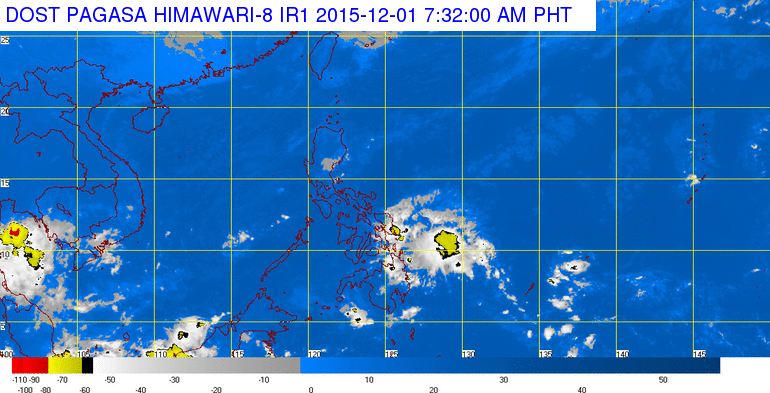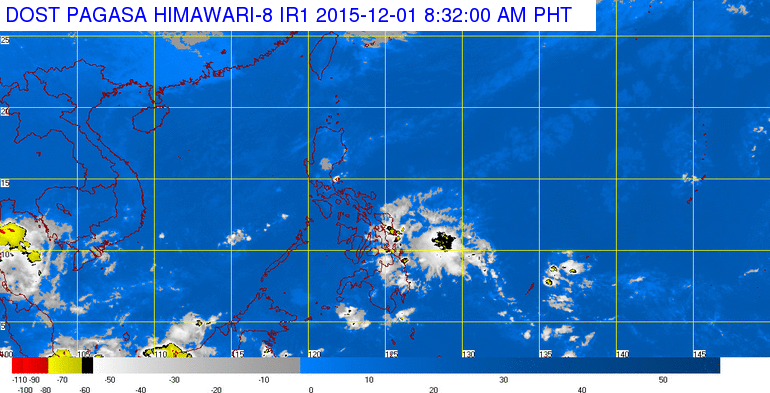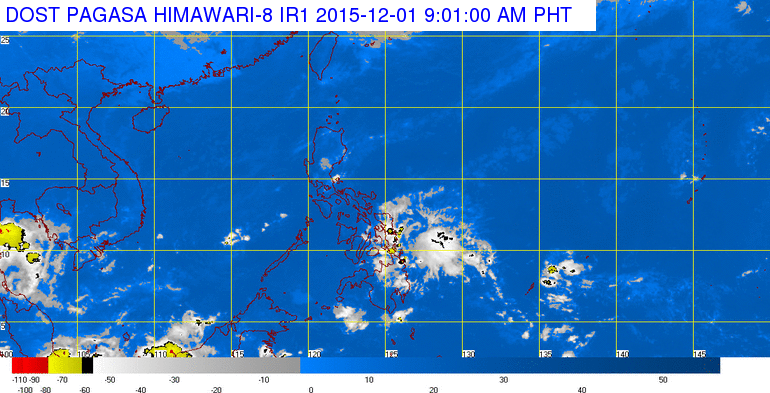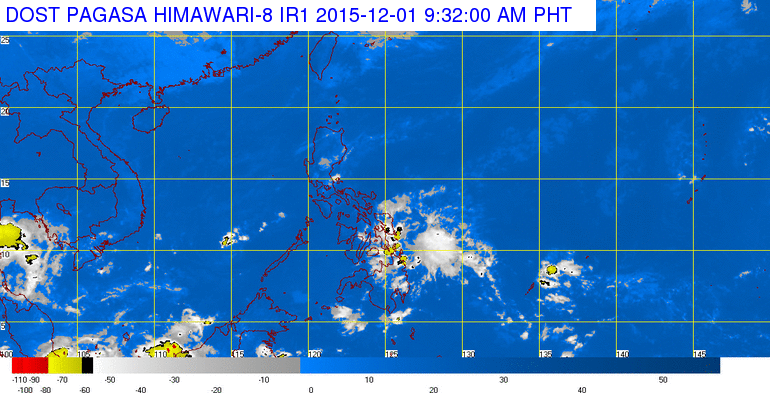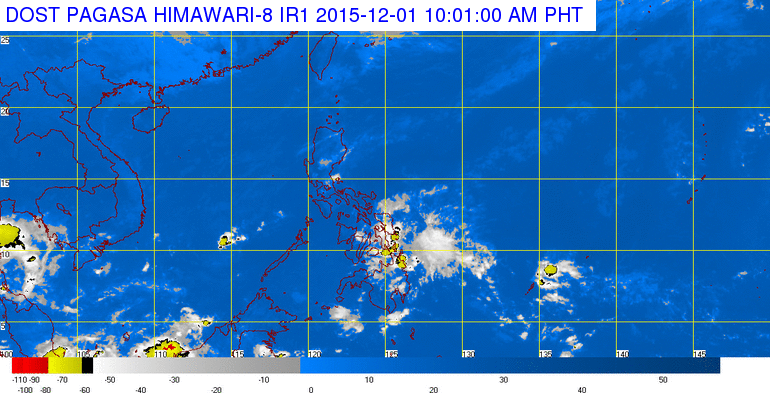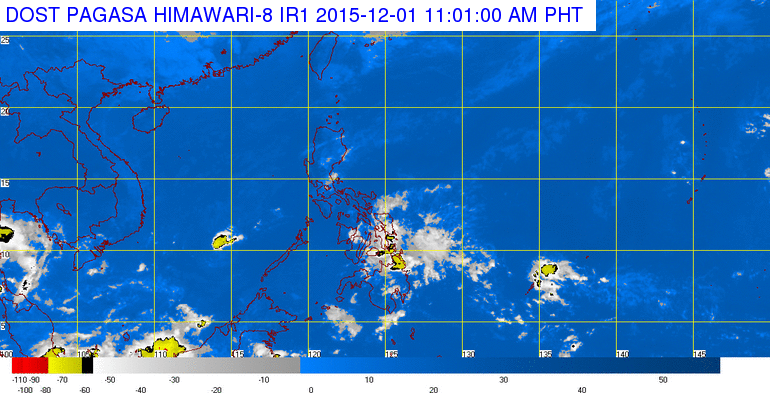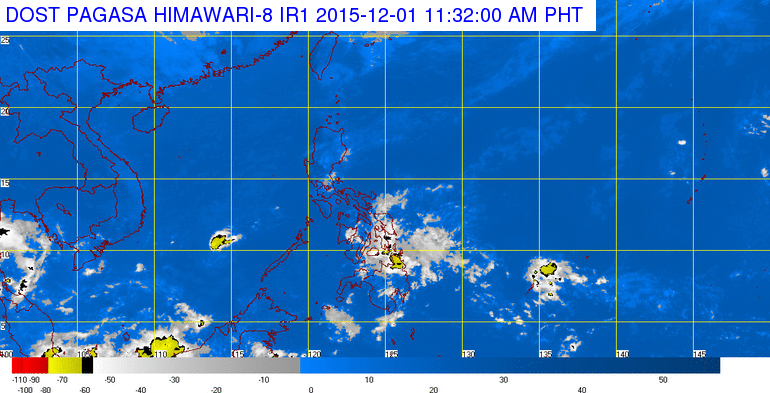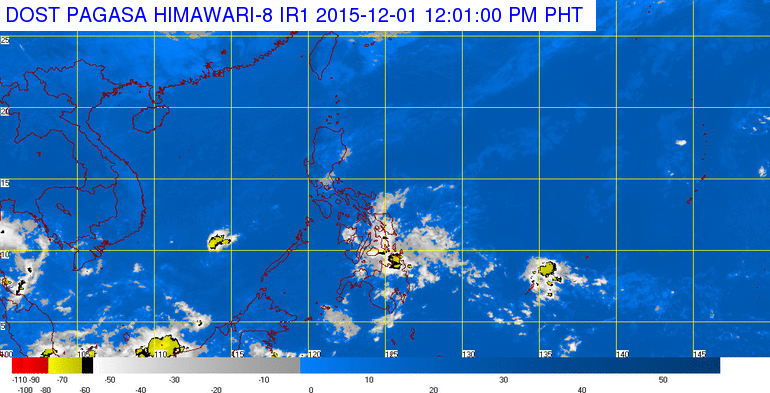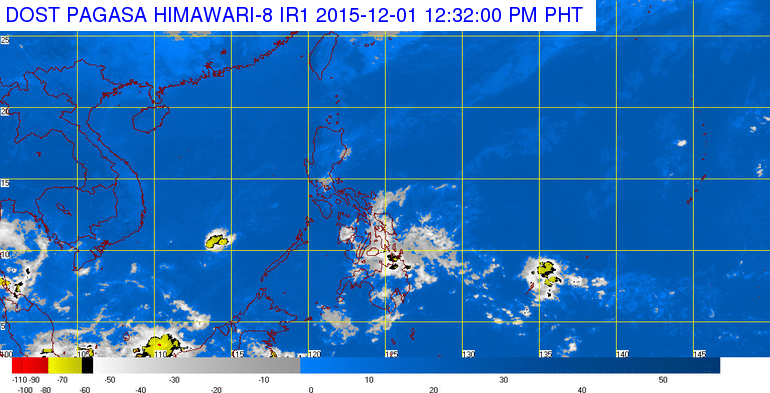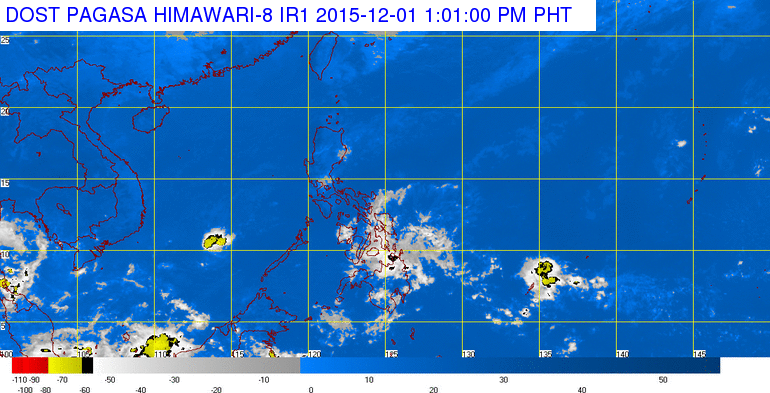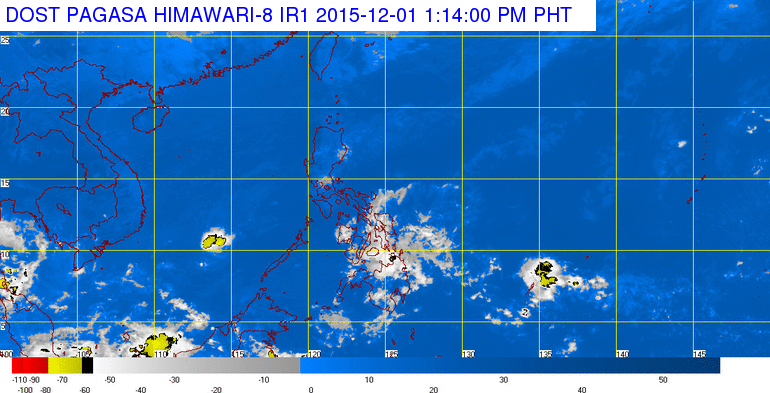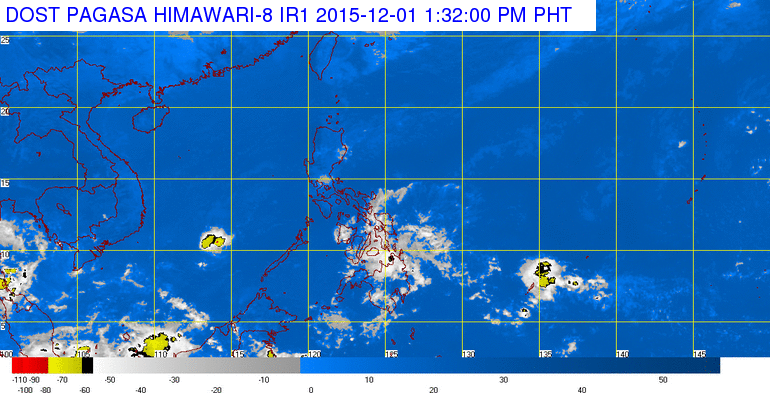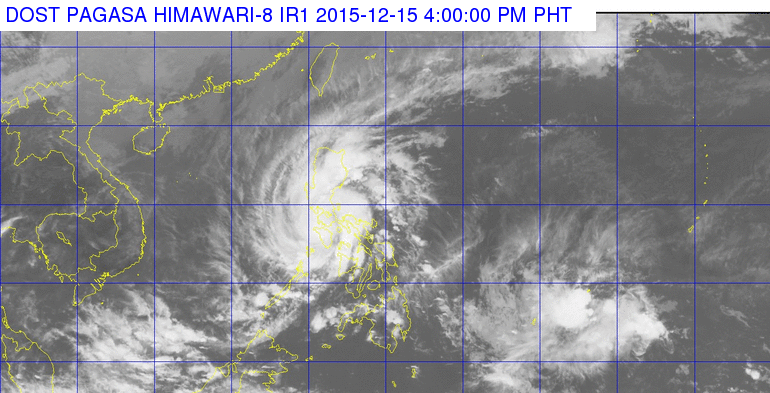 At 3:00 AM today, the center of Tropical Storm "Gorio" (Nesat) was estimated based on all available data at 595 km East Northeast of Casiguran, Aurora or 625 East of Tuguegarao City, Cagayan (17.3°N 127.6°E) with maximum sustained winds of 85 km/h near the center and gustiness of up to 105 km/h. It is forecast to move North Northwest at 13 km/h. Southwest Monsoon affecting Luzon and Western Visayas.
Monsoon rains which may trigger flashfloods and landslides is expected over Metro Manila and the regions of Ilocos, Cordillera, Central Luzon CALABARZON and the provinces of Mindoro and Palawan. Cloudy skies with light to moderate rains and thunderstorms will be experienced over Visayas and the regions of Cagayan Valley, Bicol and the provinces of Marinduque and Romblon. Partly cloudy to cloudy skies with isolated rainshowers or thunderstorm will prevail over Mindanao.
Moderate to strong winds blowing from the southwest to south will prevail over Luzon and the coastal waters along these areas will be moderate to rough. Moderate to occasionally strong winds coming from the southwest to west over the rest of the country with moderate to occasionally rough seas.
ACTIVITY FORECAST
Today
Jul 27
Fri
Jul 28
Sat
Jul 29
Sun
Jul 30
Anilao

23°C
31°C

25°C
32°C

25°C
32°C

Bacolod City

26°C
32°C

26°C
31°C

26°C
32°C

26°C
33°C

26°C
33°C

Baguio City

16°C
22°C

16°C
22°C

16°C
21°C

16°C
21°C

16°C
22°C

Banaue

16°C
21°C

15°C
21°C

15°C
22°C

Bohol

23°C
31°C

24°C
32°C

24°C
32°C

Boracay

24°C
30°C

25°C
30°C

25°C
31°C

Cagayan De Oro City

24°C
33°C

24°C
33°C

24°C
32°C

24°C
33°C

24°C
33°C

Camiguin

23°C
32°C

24°C
32°C

24°C
32°C

Clark

25°C
30°C

25°C
31°C

25°C
32°C

25°C
32°C

25°C
33°C

El Nido

24°C
31°C

23°C
32°C

23°C
31°C

Iloilo City

26°C
32°C

26°C
31°C

26°C
32°C

26°C
33°C

26°C
33°C

Laoag City

25°C
32°C

25°C
33°C

25°C
32°C

25°C
32°C

25°C
33°C

Legazpi City

25°C
30°C

26°C
31°C

26°C
32°C

26°C
33°C

26°C
33°C

Lipa City

25°C
31°C

25°C
32°C

25°C
32°C

25°C
33°C

25°C
33°C

Metro Cebu

25°C
32°C

25°C
32°C

25°C
33°C

25°C
33°C

25°C
33°C

Metro Davao

25°C
33°C

25°C
33°C

26°C
33°C

25°C
33°C

26°C
33°C

Metro Manila

25°C
29°C

25°C
30°C

25°C
31°C

25°C
31°C

25°C
32°C

Naga City

24°C
31°C

24°C
31°C

25°C
32°C

Olongapo City

25°C
30°C

25°C
31°C

25°C
32°C

25°C
32°C

25°C
33°C

Puerto Galera

23°C
31°C

23°C
30°C

24°C
31°C

Puerto Princesa City

25°C
32°C

25°C
32°C

25°C
33°C

25°C
33°C

25°C
32°C

Taal

23°C
31°C

23°C
31°C

23°C
32°C

Tacloban City

25°C
31°C

25°C
31°C

25°C
32°C

25°C
32°C

25°C
33°C

Tagaytay City

22°C
28°C

22°C
29°C

21°C
29°C

21°C
30°C

21°C
30°C

Tuguegarao City

25°C
33°C

25°C
33°C

24°C
33°C

25°C
34°C

25°C
34°C

Vigan

24°C
31°C

24°C
30°C

24°C
30°C

Zamboanga City

24°C
33°C

24°C
34°C

25°C
33°C

24°C
33°C

24°C
33°C